Micrologic isight is AI Vision platform, the core being a AI vision software suite ​running on a powerful computer connected to single or multiple cameras, optics and lights. ​
The platform is camera agnostic, ​meaning different cameras, as the application demands can be used. Artificial Intelligent (AI) in relation to Machine vision, ​is deep learning which teaches robots and machines, ​which comes natural to humans.  Deep learning structures the algorithms into multilayered ​artificial neural networks. ​
isight utilise the deep leaning neural network to learn a task  thus allowing ​the vision system to analyse the images, perceive trends and recognize subtle differences ​in the images that represent defects and make intelligent decisions on its own.​
Presence Verification- Assembly Integrity

LCD Inspection

LED Inspection

Print Verification
OCR & OCV
DPM Reading
Gauging & Dimension Measurement
Surface Defects Inspection

Image Archive

Color & Intensity Inspection

Barcode, QR Code, Data Matrix Code Reading
Artificial Intelligence (AI) & Machine Learning (ML)

Robot Guidance Measurement

Conveyor Tracking
isight Suite - Vision Software​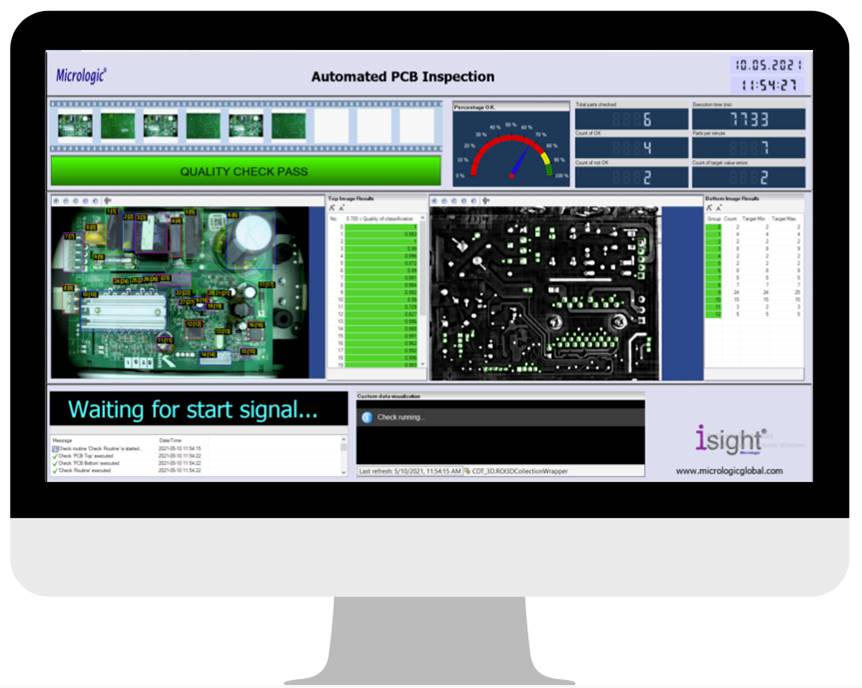 NEURO CHECK, Germany – 30 Years in Vision Technology

Technology Partner, access to technology

Vast library of Image analysis tools – Use the Wheel

isight Deep Learning multilayered Neural network
Native codes for PLC & UR Robots
User Configurable with little or no training
Process Visualisation
Reporting & SQL Database Connectivity
isight IL-2001​
Inline - Vision Inspection​
Conveyor In-Feed Multi axis with Reject mechanism Vision Inspection Cell ​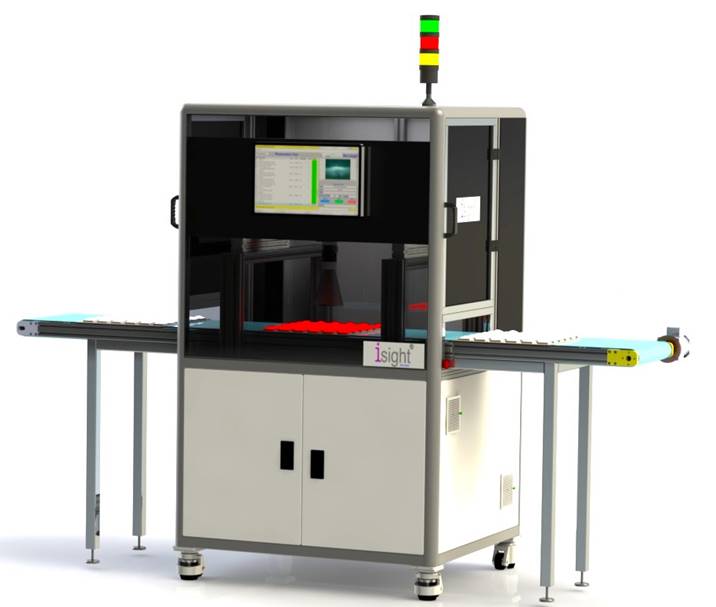 Features​
Multi-Camera 360 Deg. Inspection​

Add, Modify, Store Inspection Routines for different Products and variants​

Review and Store Images with Product traceability​

Image and Data Visualisation ​

Easy Maintenance
Applications

​
Assembly Integrity Conformance​

Dimensional Measurement ​

Character Recognition and Label Check (OCR)​

Component Packing Check​

Type Verification ​

Component Colour Check​

Component Print / Logo Inspection
isight SAV-1201​
Stand alone Vision Inspection Benches​
Manual Load, Fully Automated Vision Inspection Benches​
Features​
Assembly Integrity Poka-Yoke Inspection ​

Add, Modify, Store Inspection Routines for different Products and variants​

Review and Store Images with Product traceability​

Image and Data Visualisation ​

Scanner, Printer Integration ​

Fixture Changeover​

Manual Loading and Unloading​

Easy Maintenance
Applications

​
Low Volume automotive products​

Dimensional and Gauging​

Small Automotive assemblies​

Automotive Electronic Assemblies​

Air Bag Parts​

OCR and Label Inspection​

Connectors and Pin Inspection​

Plastic part Inspection​

Inserts, Clips, Bushes Inspection​

Offline Batch Checks
isight OS-1401​
Optical Sorting ​
Features​
Assembly Integrity Poka-Yoke Inspection ​

Add, Modify, Store Inspection Routines for different Products and variants​

Review and Store Images with Product traceability​

Image and Data Visualisation ​

Scanner, Printer Integration ​

Fixture Changeover​

Manual Loading and Unloading​

Easy Maintenance
Applications

​
Low Volume automotive products​

Dimensional and Gauging​

Small Automotive assemblies​

Automotive Electronic Assemblies​

Air Bag Parts​

OCR and Label Inspection​

Connectors and Pin Inspection​

Plastic part Inspection​

Inserts, Clips, Bushes Inspection​

Offline Batch Checks
isight PL-2501​
Packaging & Label Inspection​
Inspection and Rejection Machines for Food, Pharma, Medical Devices Packaging Label ​
Features​
Integrated Conveyor, Inspection & Rejection ​

Food Grade​

Review and Store Images with Product traceability​

Image and Data Visualisation ​

Scanner, Printer Integration ​

Fixture Changeover​

Manual Loading and Unloading​

Easy Maintenance
isight PL-2501​
PCBA Inspection​
Inspection of Populated PCB Assemblies ​
Features​
Integrated Conveyor, Inspection & Rejection ​

Food Grade​

Review and Store Images with Product traceability​

Image and Data Visualisation ​

Scanner, Printer Integration ​

Fixture Changeover​

Manual Loading and Unloading​

Easy Maintenance